---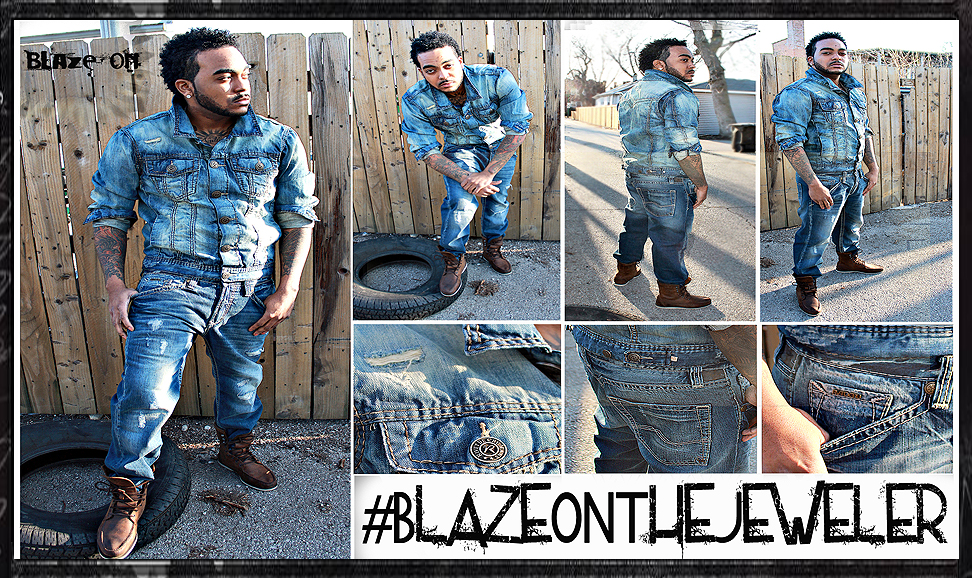 "Its a blessing to be a blessing to others!" - Blaze On The Jeweler

---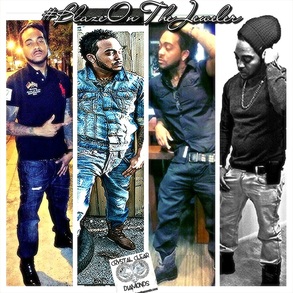 1995-1998 Early History:
Anton "Blaze On" Taylor grew up on Chicago's west side in an area known as "K-Town". Despite enduring a challenging childhood, in a community stricken with widespread drug abuse and violence, he managed to open the door to his own success. Rap sensation Blaze began rapping in 1994 to 1995, at the age of nine, as part of a duo known as The Fortress. The group worked ambitiously to create the hit single The Way She Moves. The song became viral in May of 1998 on Chicago's Clear Channel Station 107.5 WGCI.

2000- 2005 Beginning of Solo Artist Career:
In 2000, Blaze took a new approach at the industry as a solo artist. He developed a style that blends funk-soul, R&B, gospel and hip hop.
In 2002, Blaze and his brother established Virtual X, Incorporated, a multimedia entertainment team and company.
In November of 2005, Blaze released an independent album entitled Virtual X:
The X-Files. He took creativity to another level by excluding profanity yet adding a flavor of inspirational hip hop music to his album. The X-Files project independently grossed over 6,900 sells in the Midwest region.
2006 Blaze On Starts Mission to Saving Chicago's Youth:
In 2006, Blaze partnered with the 15th District Chicago Police Department (CPD) in a quest to stop violence and get youth off the streets. His focus was youth that came from broken homes, homes where abuse is present, homes of single parents, and low income families. Mentoring and educating the youth will enable them to become productive members of society by decreasing the violence in our communities. Blaze was chosen by the 15th district Chicago Alternative Policing Strategy (CAPS) Department to assist in planning, leading, and launching their "Hip Hop Tuesdays" program. The program kept a significant number of juveniles off the streets by providing advantageous activities to participate in. The program also created an avenue for youth to discuss their problems and concerns with police enforcement.
Under the leadership of Chief Superintendent Alfonsa Wysinger, Blaze significantly enhanced the programs participation and media coverage. Through sensational performances, work shops, and motivational speeches, he reclaimed the lives of many young people throughout the Chicago. Unfortunately, this program was discontinued in 2009.
2007-2008 The Growth of Blaze's Popularity:
In December of 2007, Blaze's single That's My Song aired on the Crawford Broadcasting station Power 92.3 FM. With the help of God, a few premier radio deejays, and the requests from Chicago supporters, this single aired nine months consecutively. This single plus the support of fans boosted his popularity exponentially. Due to his popularity, in early 2008 Blaze was signed to Fontana/Universal and began to write, produce, record, mix and master songs for a large population of recording artists.
2010 Blaze On's Jewelry Contract:
In October 2008, Blaze expanded into the jewelry business. He became co-owner of an independent jewelry store, Jewelry Collection, inside of Ford City Mall, located on Chicago's south side. After two years of being in business, his name began to heavily circulate in the Chicago Land Area. He became known as the first young, African American, hip-hop jeweler from the Windy City. In September of 2010, Blaze signed a two year contract with Chicago's popular franchise Milan Jewelers. He quickly became the face of Milan Jewelers, also becoming the leader in promotions, advertisements and marketing.
2010-2011 Blaze On Begins Scoring for National Films/Television Series:
In late 2010, Blaze broadened his creativity by expanding into the television production field. He used his creativity and began producing tunes for film/television scoring. In 2011, some of his melodies were scored on National television shows, such as Four Weddings (TLC Network), Tough Love (VH1 Network), and The Good Time Kids (NRB Network). Blaze went on to produce for more major and independent productions!
2011 Blaze On Presents the "Fresh Pair Of Nike's School Tour":
In April 2011, Blaze began his own independent reward school tour entitled Fresh Pair Of Nikes School Tour. The tour was named after his theme single Fresh Pair Of Nikes. He chose to tour a large population of elementary and high schools, rewarding students who were demonstrating academic excellence and those excelling on a level above average. This tour gained attention and interests from Chicago's news channels, newspapers, public figures, and Nike. As of June 13, 2011, Blaze toured and rewarded students from more than 42 schools across the Chicago Land area. They received an exclusive performance and an explosive presentation encouraging student to be voices to help stop gun violence and raise AIDS and HIV awareness. Blaze partnered with Chicago Join Hands, a non-profit program that aims to challenge, help, and inspire youth, to reward students with Nike gift packages. The packages included candy, toys, posters, gift cards, shoes, jackets, hats, shirts, book bags, basketballs, books, socks, and sweat bands. He believes that all students should be strongly encouraged to excel while being recognized and rewarded for hard work.
Present - Blaze is consistently working:
Blaze continues to embrace his adventures in the jewelry industry (#BlazeOnTheJeweler / #TaylorBlaze). Blaze is in the process of launching
Cystal Clear Diamonds (www.crystalcleardiamonds.com
)
. A California /Illinois based diamond jewelry company specializing in all fashions of jewelry.
Due to society having a rise on gun violence, drugs, teen pregnancy, bullying and AIDS/HIV, Blaze dedicates and donates countless hours to counseling, informing, and working with youth on these obstacles across America.
Blaze is also currently in production of his web series "D.I.E." (Destroy Ignorance and Educate). The series, D.I.E., is based on true events and interviews that raise awareness about Chicago's death rates, as a result of gun and drug violence. The series goes on to magnify the effects of teen pregnancy and bullying on our adolescent population. As AIDS and HIV continues to take young lives, especially in our African American aggregation, D.I.E aims to raise awareness....
---
---
---